© Kings Court Business Centre 2015. All Rights Reserved.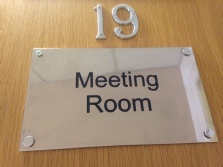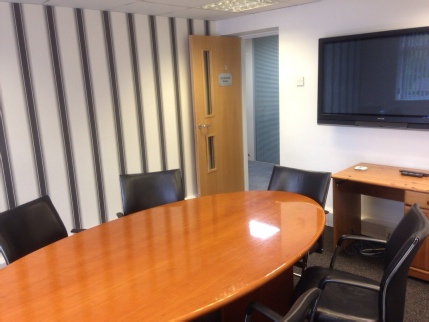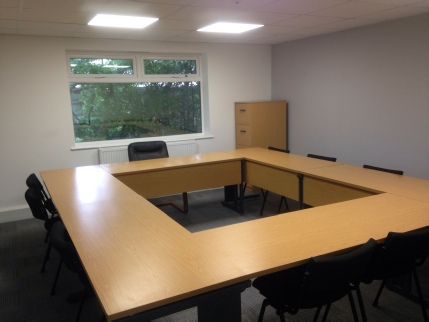 Meeting, Conference and Training Facilities
Adaptable Meeting Rooms with AV and Internet
Comfortable and Practical Facilities for Meeting Clients, Staff Meetings and Training
We provide fully-furnished office so you can be up and running without the hassle
Having fully-furnished office facilities is only the start: every business needs access to meeting rooms for meetings with important clients, internal meetings with staff, training or full blown conference facilities.
At Kings Court Business Centre in Hall Green, we understand this requirement and provide meeting rooms of various sizes: for staff training or demonstrating a system to a prospective client's team, you need a room with audio visual capabilities. For a one-on-one meeting with a client you often need a smaller, informal and intimate meeting space. Kings Court have designed spaces to meet your needs, available free of charge for irregular meetings or at competitive rates for more intense usage.
Meeting Room Facilities
Audio Visual, Data and Conference Call Telephony
As important as the design and layout of the room, to make it fit for purpose, it needs to be equipped with the facilities you need to enable you to professionally deliver what you have promised. You may need to demonstrate a system (audio visual facilities), or you may need to provide course participants Internet access. Maybe you need conference call facilities for staff, remote offices and clients?
At Kings Court we understand these needs and exceed expectations with rooms of all sizes, with flexible layouts and appropriate facilities. For larger conferences and annual meetings there is even a conference and banqueting centre next door.
We have tried to anticipate our client's requirements in providing Meeting, Conference and Training Facilities, but if you have special requirements we will do our best to meet them.
Staff and External Training and Demonstrations
Meeting Needs with Professional and Adaptable Spaces
In modern business there is a constant need for staff training, training of external candidates or client's staff, or reviewing new software or CRM systems. Each requirement has different needs, so our meeting rooms are flexible offering you a range of options and layouts to suit your individual needs. Layouts include formal study-desk arrangements and informal 'Round-table' formats.
Whilst our regular meeting rooms meet most needs, where there is a specific requirement, Kings Court can, by prior arrangement, set up bespoke desk arrangements and audio visual facilities to suit our clients particular needs.
This flexibility ensures will have something available which will suit your business needs.
Size Matters…
Businesses do not always need large rooms
Whilst you may occasional need a large meeting room for conference or training purposes, sometimes the need is for a more informal and intimate meeting place to meet and greet or carry out staff annual reviews. Or just a quiet place to get away from the telephone and other staff! Kings Court have this covered to, with smaller, tastefully decorated spaces.


All of the Conference, Training and Meeting Rooms can be booked with Lauren on Reception, ensuring your have the right meeting/training facilities to suit your needs on any given day. For large and important meetings it is worthwhile booking in advance to ensure availability.